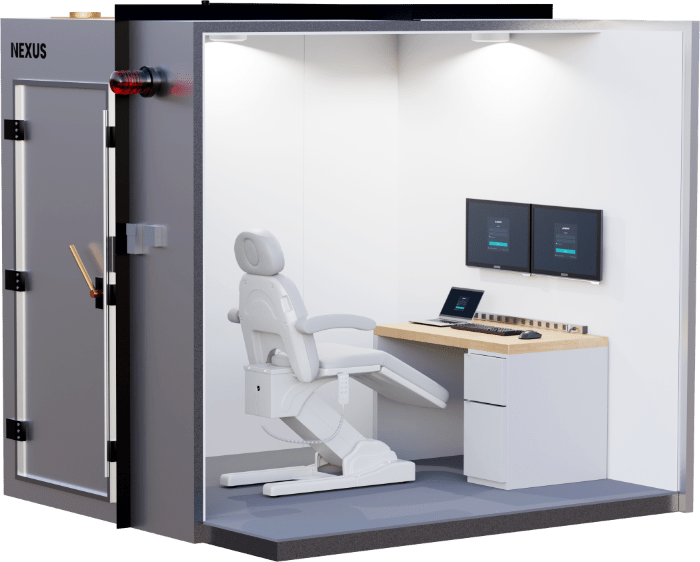 MEDICAL
Chamber
EEG Shielded Room
To perform an Electoencephalogram (EEG) test without the risk of interference and ambient background noise, shielding is required. This helps protect the highly sensitive test equipment inside the room from external interference. It also provides a stable and repeatable testing environment. Our EEG testing room can be installed in any medical facility or university. They are constructed with a high magnetic permeability shield for optimal performance. Each chamber is fitted with lighting, air conditioning, and EMI filtered cabling. Soundproofing is also available if necessary.
ECG mains frequency field limits: 400nT p-p or 4mG p-p

EEG mains frequency field limits: 200nT p-p or 2mG p-p

Typical External Dimensions: 2.5m (L) x 2m (W) x 2.3m (H)*

Typical Internal Dimensions: 2.4m (L) x 1.9m (W) x 2.2m (H)

Shielded Pedestrian Door: 1m (W) x 2m (H)

Floor Loading: 250Kg/M²

Power Distribution: 4 x 230V AC DSSO Sockets.
Prevents ambient background noise from affecting sensitive measurements

Protects highly sensitive test equipment inside the room from external interference

Perform Electroencephalogram (EEG) tests without the risk of interference

Provides a stable and repeatable testing environment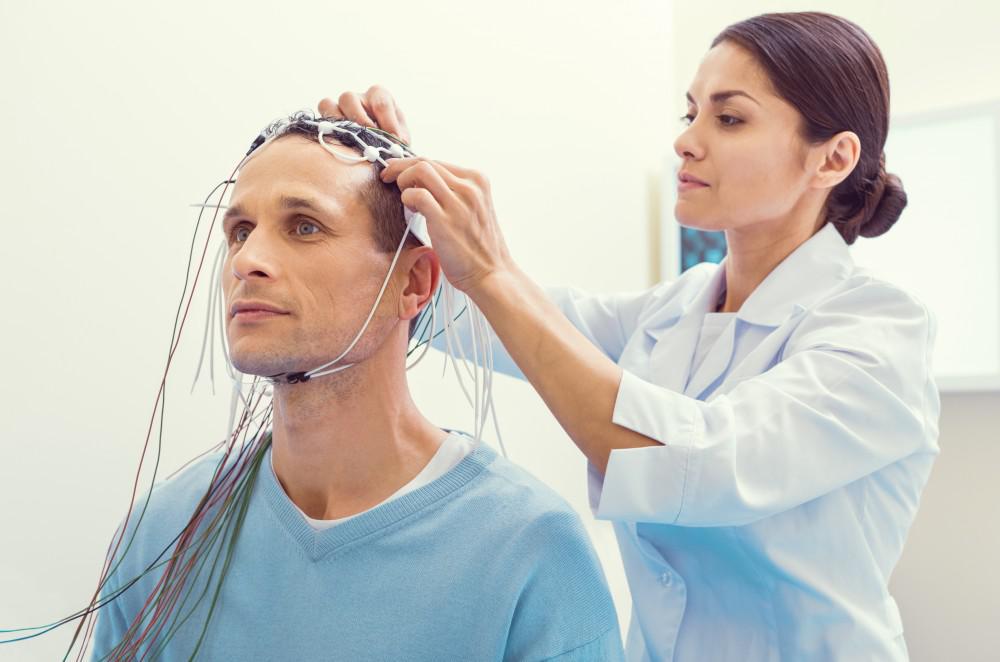 RF power line filters
Internal electrical distribution
RF signal filters
Honeycomb waveguide air vents
Bulkhead connector panels
Waveguide pipe penetrations
Custom frequency ranges
Audio communication
Power
Custom interior finishing
Acoustics damping
LED ambient lighting
TEMPEST shielding
Air conditioning
Test benches
Turntable
Fire detection
RF vestibules
Shielded door

Access ramp

Dimmable fibre optic lighting

Air conditioning

Soundproofing

Anti-vibration floor mounts

High magnetic permeability passive shield

Power and data outlets

Waveguides and EMI filters for data and equipment cabling
Consult with our specialists today