Semi-Anechoic
EMC Chambers
EMF SOLUTIONS WORLDWIDE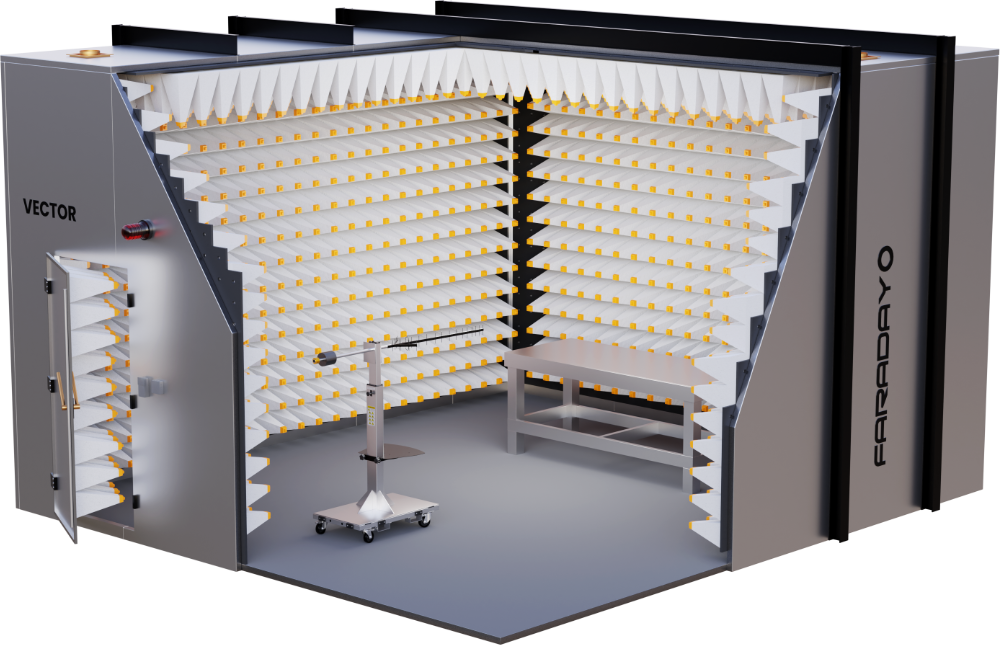 Modular
pre-fabricated
industrial design
Our semi anechoic chambers are designed based on a customizable modular construction system.
• Modular Panel System
• Shielded EMC Doors
• Ferrite and Hybrid Absorbers
• Fully Customizable
• Meets Industry Standards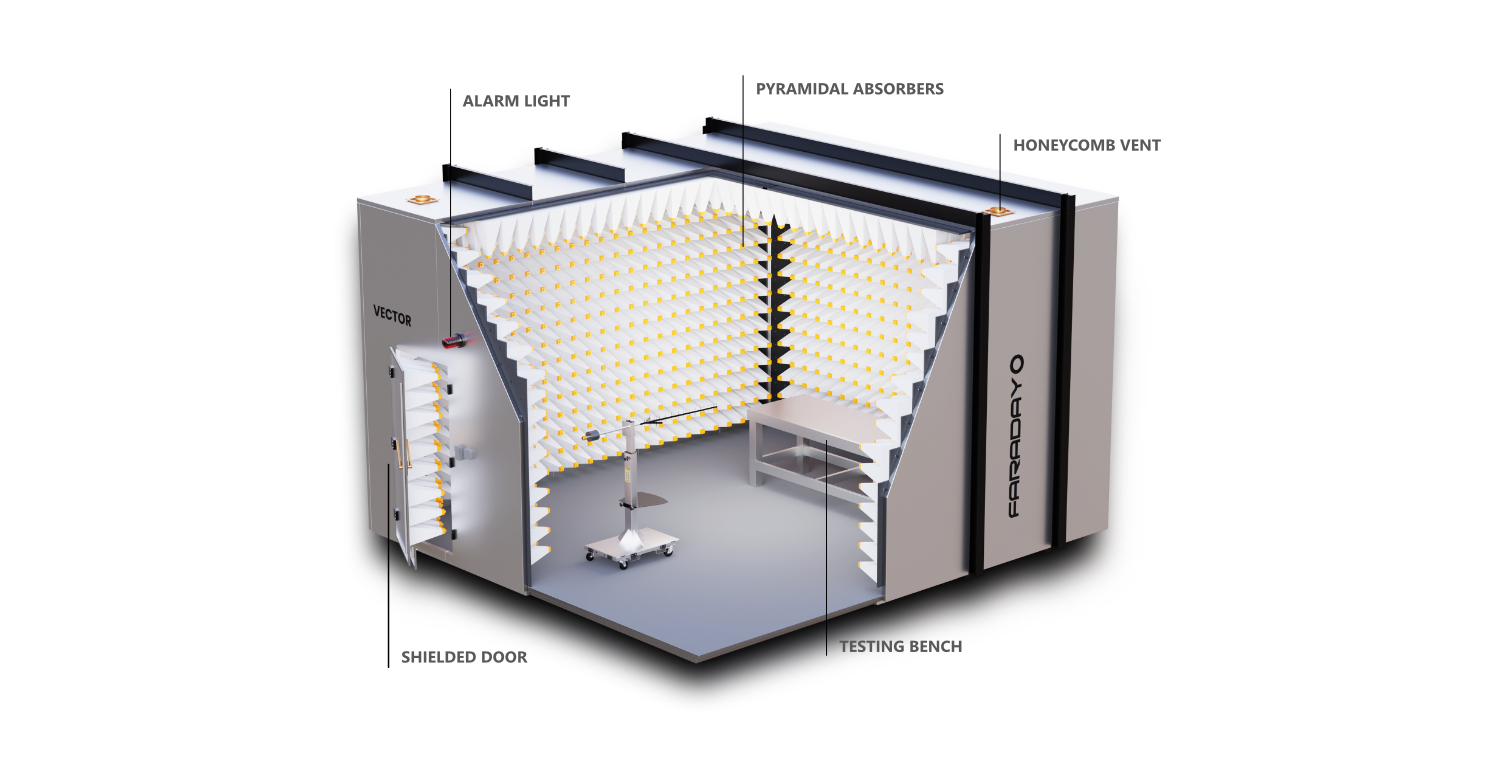 Semi-Anechoic
EMC Chambers
EMF SOLUTIONS WORLDWIDE
VECTOR EMC Chambers are designed with a modular construction system for simple disassembly and transport. VECTOR chambers are built with anechoic foam on the walls and ceiling, but the floor is left open to accommodate for large equipment and allow for a comfortable, accessible workspace. All chambers are equipped with acoustic protection, LED ambient lighting, EMC protection, with the option of TEMPEST shielding. Our VECTOR chambers are available in any size and can be custom designed with various materials and colors.
RF power line filters
Internal electrical distribution
RF signal filters
Honeycomb waveguide air vents
Bulkhead connector panels
Waveguide pipe penetrations
Custom frequency ranges
Audio communication
Power
Custom interior finishing
Acoustics damping
LED ambient lighting
TEMPEST shielding
Air conditioning
Test benches
Turntable
Fire detection
RF vestibules
Consult with our specialists today