Enterprise IOT Solutions
FARADAY CHAMBERS Series
7' x 7' x 6.5'
Series 100 Frame
Magnetic Door
Double Layer of CYBER Faraday Fabric
IO Plate - Blank
Basic Ventilation
Canvas Carry Bag
9' x 9'x 8'
Series 500 Frame
Magnetic Door
Double Layer of CYBER Faraday Fabric
IO Plate - Incl. (5) outlet power strips
Upgraded Ventilation System
Hard carry case for transport
9' x 14' x 8'
Series 500 Frame
Magnetic Door
Double Layer of CYBER Faraday Fabric
IO Plate - Incl. (5) outlet power strips
Upgraded Ventilation System
EMI Hardened Light System
Full Featured
IOT Testing
Tents.
High
Performance
Fabrics.
At Faraday Defense, we pride ourselves in the quality and effectiveness of our textiles. Our tents are constructed with layers of high-grade, signal-blocking fabric, resulting in outstanding protection and durability.
Components
You Can
Trust.
Our tent enclosures are designed and hand-crafted with top-quality components and materials. Each enclosure is uniquely customizable to meet our customers individual needs and then tested to ensure satisfaction. From top to bottom, every aspect of our enclosures has been engineered and lab-tested to ensure unsurpassed results.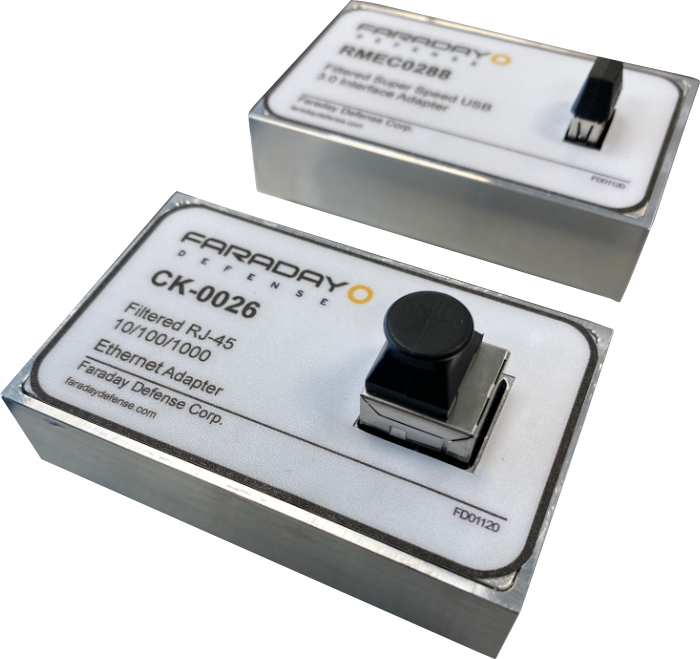 Top Selection For
Customized
IO Plate Filters.
Faraday Defense
Tent's
Best
Features.
The Faraday Defense Tent allows for easy setup and break down when quick deployment and enclosure is needed.  Minimum signal attenuation of -85.7 dB over a range of frequencies from 400 MHz to 18 GHz measuring through the wall at multiple locations. Faraday Defense Tents are offered in standard sizes or you can opt to have an enclosure designed and built to custom specifications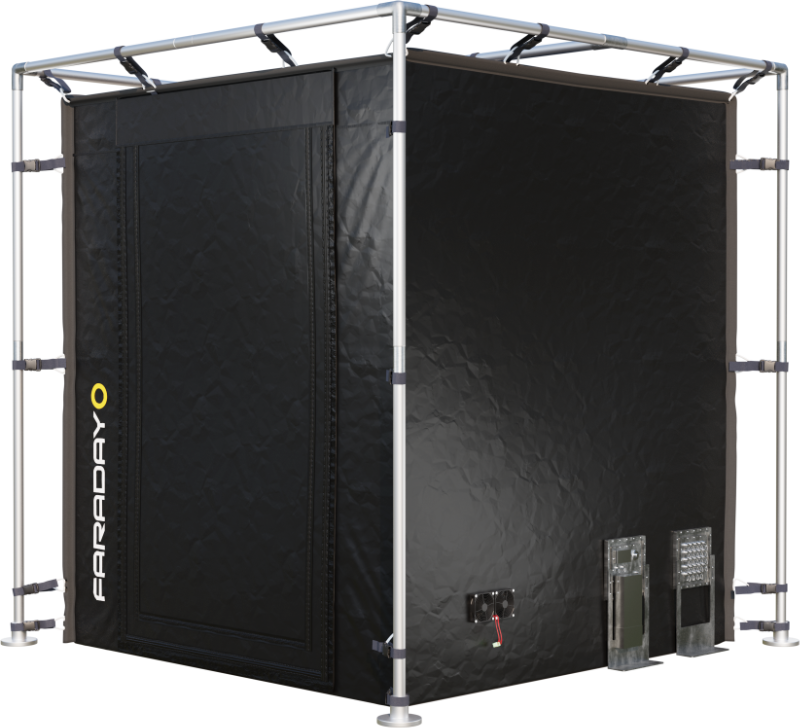 FARADAY DEFENSE
CUSTOM SOLUTIONS
We can collaborate with your team to design a custom enclosure to fit your requirements.
Compatible Gear For Forensics and Isolation
Keep your store room stocked with ready to to use electronic evidence collecting bags.